Who are are
The World Forum on Theology and Liberation (WFTL), has as its objective and mission to be a space of convergence, encounter and exchange, with theologies and theologians around the world who commit themselves to the principle of liberation in their personal, regional and international contexts. Its identity is manifested in its production: exchanges, debates, publications, spiritual and artistic spaces, aligned with its thematic axes and its principles.
Upcoming Events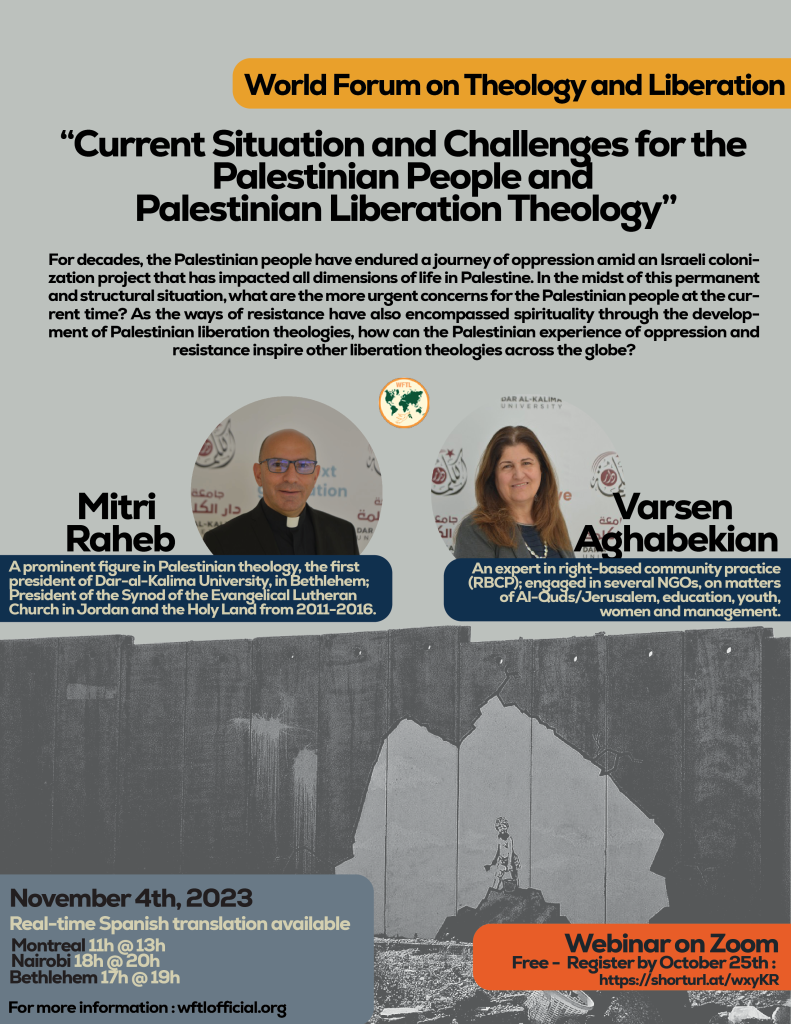 Register by October 25th, here.
WFTL 2024 Kathmandu
We are delighted to announce that our upcoming forum, WFTL 2024, will be hosted in the captivating city of Kathmandu. Taking place during the esteemed World Social Forum 2024, this gathering promises to be a powerful convergence of diverse perspectives and transformative ideas.
Stay tuned for further updates as we prepare to embark on this inspiring journey together.
Join us as we shape the future through theology and liberation.
History
In January 2003, during the third edition of the World Social Forum (WSF) in Porto Alegre, in a meeting between theologians, the idea arose of carrying out an activity on Liberation Theology in the programming of the World Social Forum. In July of the same year, during the Conference "Christianity and Society in Latin America" held at PUC in São Paulo, there was a meeting with representatives of the organizations that had promoted this conference, in order to discuss the idea.
Committees
An ecumenical network of twenty-six theologians from different regions of the world who permanently accompany the organization of the WFTL through exchanges of communication and discussions.